Service support
If you have any questions concerning the use of Centrsvet equipment: assembly, installation and connection, please do not hesitate to contact us.

For information on warranty and post-warranty service, please contact our in-house service center. Our experts will promptly find a solution for you.
Roman Batyrshin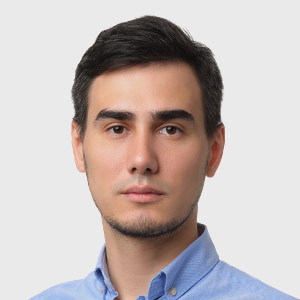 Business hours
Mon-Fri: 09:00-18:00
Address
Moscow, 20 Kulakova Street, Tekhnopark Orbita
Please make an appointment before visiting the service center. Entry from Stroginskiy Boulevard. Centrsvet service center is located to the left of the entrance to Tekhnopark Orbita. Free parking (subject to availability).
Leave a review
Our company strives to provide first-class service and high-quality products. We build lasting and mutually beneficial relationship with our clients by permanently focusing on the quality of our service. We would like to hear about your experience with us.
Сервисное обслуживание
По вопросам гарантийного и постгарантийного сервиса продукции Центрсвет вы можете обратиться в фирменный сервисный центр. Наши эксперты оперативно найдут подходящее решение.
Заезд со стороны Строгинского бульвара. Слева от центрального входа Технопарк «Орбита» - фирменный сервис Центрсвет. Бесплатная парковка (при наличии мест).
Адрес
| Москва, Кулакова 20, Технопарк «Орбита»
График работы
| пн-пт: 09:00-18:00
Сервисное обслуживание
| 8 909 993-53-43
Необходимо предварительное согласование по телефону